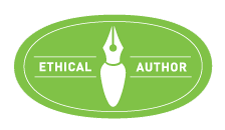 Blog Archive
This week one of our authors experienced a form of identity theft on Twitter. This is the first time in 30 years of dealing with the internet and computers that this had happened to her. So, she felt she had, to some degrees, been fortunate.
It appears someone had taken her image, her name (minus tone letter) and the bio details of her long standing Twitter account and used them to create a new account which had over 160 people following it. Strangely some of them were already following her on her official account. What was worse was that the person tweeting on the account was leaving a phone number purporting to be offering writing services but she was in fact soliciting for men? Our author actually discovered her personal email by following the phone number through Google and finding an advert for the person in an online American Newspaper!
After many emails shouting (literally) at Twitter, and having proven who our author really was, Twitter finally accepted that the new account was bogus and removed it. We have to say how frustrating and annoying the whole process was for her but thankfully it is finished with.
Of course, the only problem now, is that it has left her and us feeling slightly paranoid which is something we would normally not feel. So much so, that we have all been double checking our names on every social media, search engine etc etc we can find. Just in case!! As well as going through all our accounts and resetting passwords. Very time consuming to say the least. It's surprising, as an Author and Writer, just how many accounts one can accumulate?
So remember people, take extra care and regularly check your details out there in the floating cloud! This internet can be lethal at times.